My friend Adrián and I are fascinated by puzzles, and besides the fun of creating them, we are exploring the concept of an ephemeral game: only 63 events will be played ever, then, the game is over. If a player wins an event, they earn a place in the Screen of fame.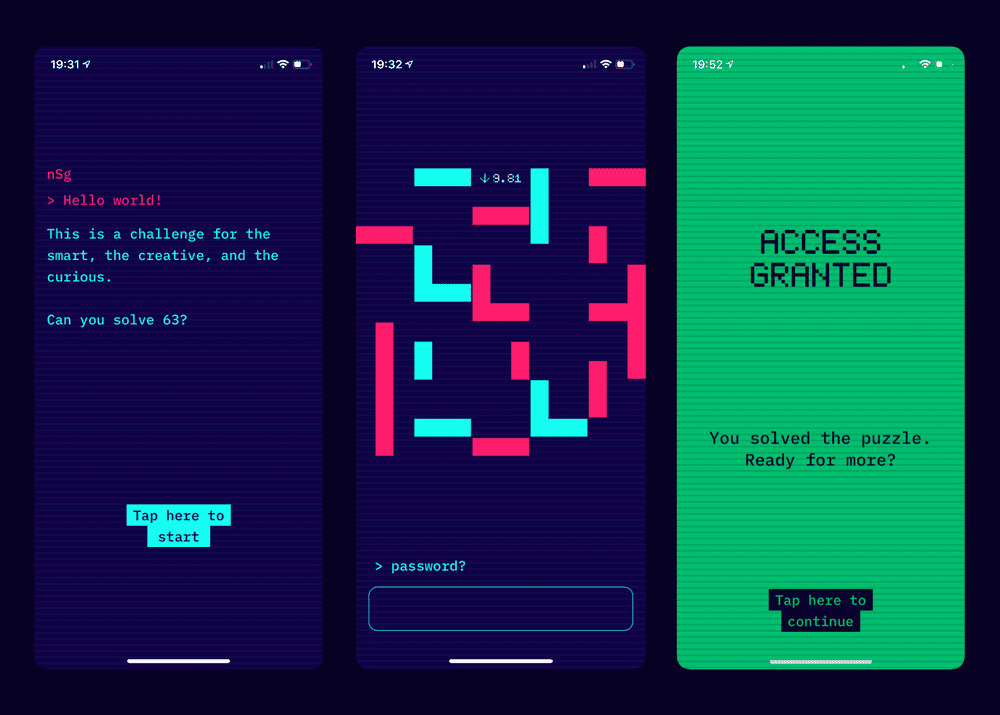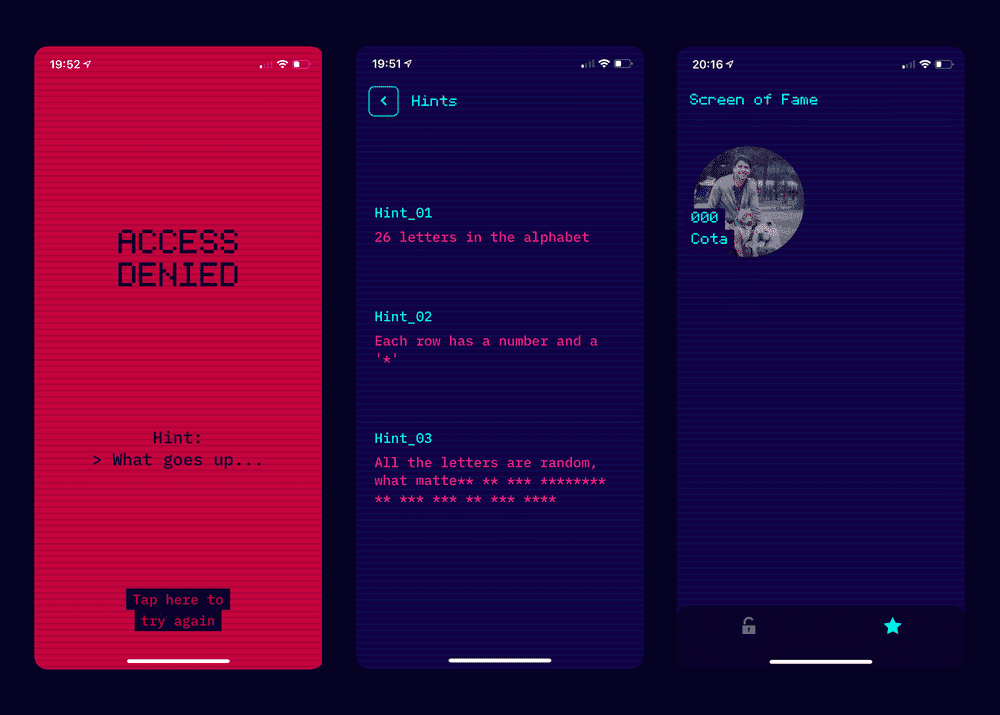 A challenge for the world!
There's still not much to say about the game because we're in a private beta, but 63 will be released very soon!

Loving this command line/glitchy aesthetic