Sensie uses machine learning and the sensors on your smartphone to measure the fluidity of your movement - sensing whether stress is present or not. It detects a neuromuscular signal that represents the stress response in your body using the leading research on the field of Manual Muscle Testing (MTT).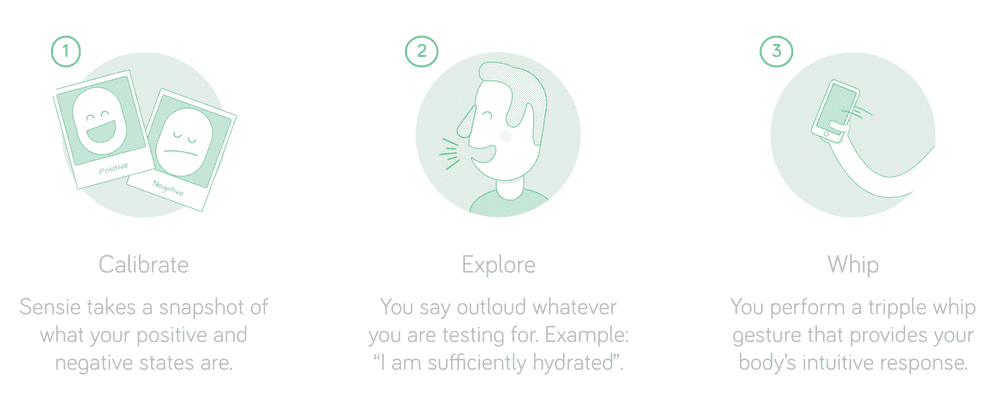 The steps to measuring your stress levels
I was part of the team that brought together the first versions of the product, from the initial (and very limited) MVP to the first app release - which I designed. I also designed and collaborated in product strategy for a product intended to measure and remove stress from the workplace.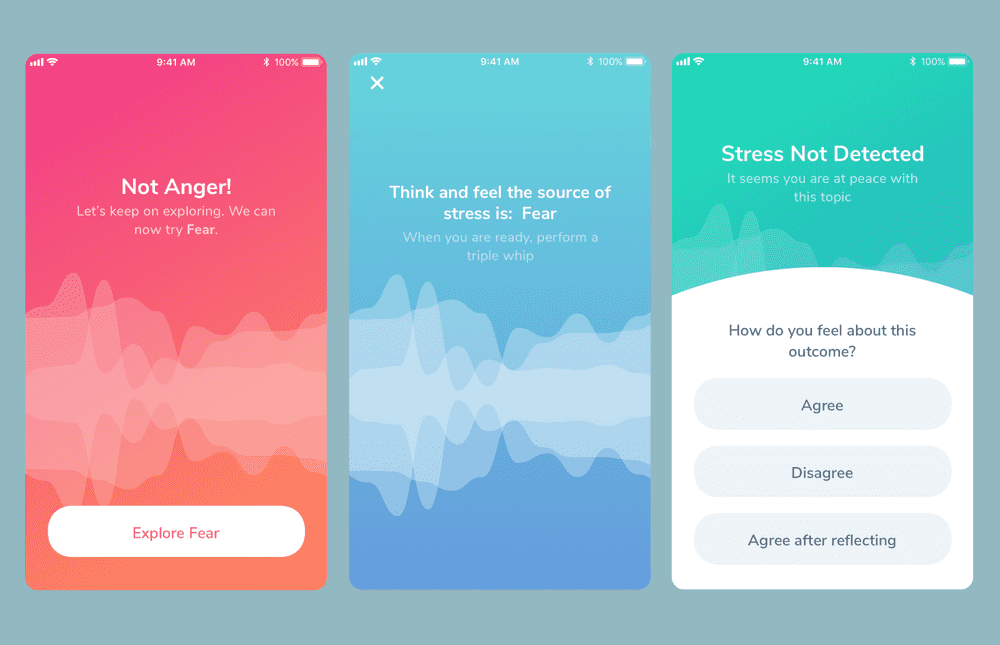 Stress results and self-evaluation
Awards
Transtech 200
The TransTech 200 is the annual list of the key innovators who are driving technology for mental and emotional wellbeing forward.
Top 50 Wellness Products
Awarded by the Berkeley Well-Being Institute.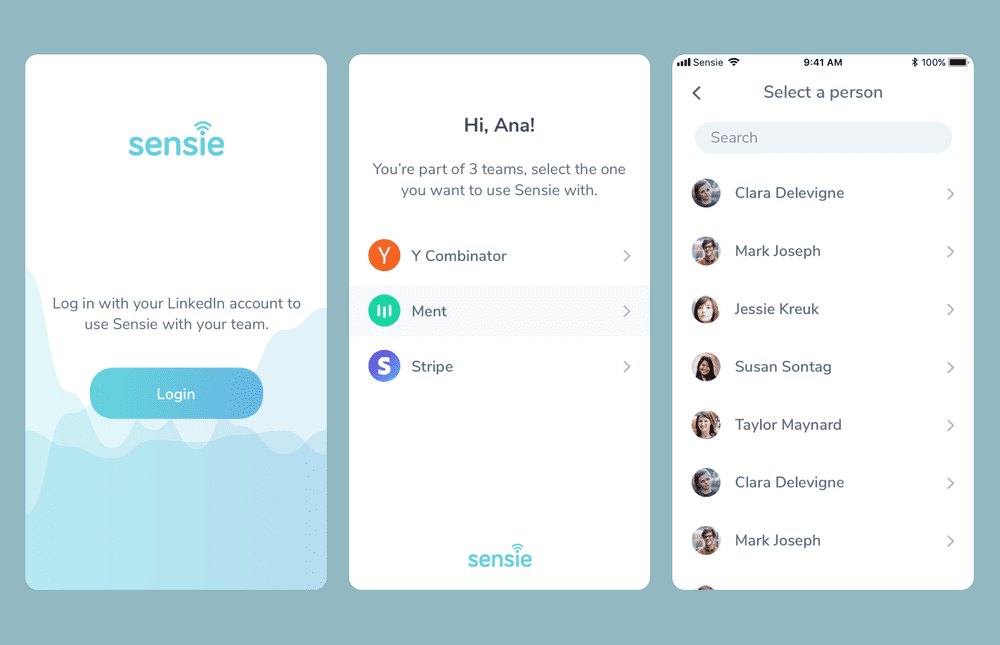 Onboarding flow for teams